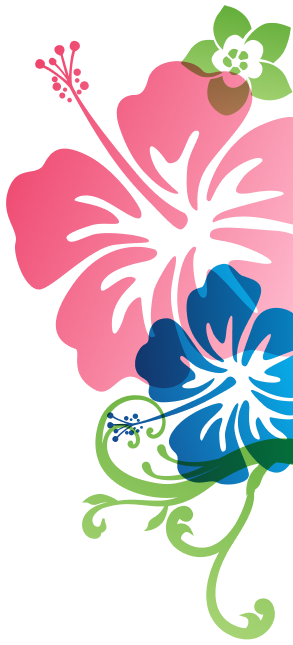 Ingredients
Toffee:

1 cup C&H® Organic Raw Cane Sugar
¼ cup water
¾ cup unsalted butter, cut into tablespoons
½ teaspoon kosher salt
½ teaspoon pure vanilla extract

Dough:

2 ¼ teaspoon Active dry yeast
¾ cup Whole milk, warmed to 110 degrees F
¼ cup C&H® Organic Raw Cane Sugar
3 Large eggs, room temperature
4 ½ cups All-purpose flour
1 teaspoon Kosher salt
6 tablespoons Unsalted butter, cut into tablespoons, softened

Molasses Caramel:

1 cup C&H® Light Brown Sugar
1 tablespoon Molasses
¼ teaspoon Kosher salt
6 tablespoons Unsalted butter, melted

Cinnamon Sugar Filling:

¼ cup Unsalted butter, softened
½ cup C&H® Light Brown Sugar packed
2 teaspoons Ground cinnamon
Prep Time: 20 minutes / Cook Time: 35 minutes / Yields: 12 buns 9x12 inch baking dish
Toffee:
---
Step 1
Line rimmed half size baking sheet (18x13-inch) with silicone baking mat. Set aside.
Step 2
In a heavy bottomed sauce pot, add sugar, water, and butter. Set over medium heat and bring to a boil without stirring. Continue to boil for about 2 minutes until butter and sugar has completed melted.
Step 3
Attach candy thermometer to sauce pot. Continue to boil until the mixture reaches 300°F. This will take anywhere from 8-15 minutes depending on size of pot, ambient temperature, and humidity of room. At this point, you may whisk the mixture as needed to distribute heat and prevent mixture from burning along the edges of the pot. Mixture will change colors from pale yellow to caramel brown as it reaches 300°F.
Step 4
Remove from heat. Whisk in salt. Whisk in vanilla. Immediately pour hot mixture onto prepared baking sheet. Let sit at room temperature. Toffee will harden and solidify as it cools. This will take anywhere from 15 to 35 minutes.
*NOTE: Mixture will bubble and steam when vanilla extract is added.
Step 5
Once toffee is set, transfer to cutting board. Use a sharp knife to cut toffee into smaller bite sized pieces. Store in an airtight container at room temperature until ready to use.
Dough:
---
Step 1
In the bowl of a stand mixer, combine yeast, warm milk, and 1 teaspoon sugar. Let sit for 5-7 minutes to allow mixture to bubble and activate.
Step 2
Whisk in eggs and remaining sugar. Attach dough hook to stand mixer.
Step 3
In a large bowl, whisk together flour and salt. Add 2 cups of flour mixture to stand mixing bowl. Mix on low speed until dough begins to come together. Add another 1 cup of flour mixture. Mix on low speed until incorporated. Add another cup of flour. Mix until incorporated.
Step 4
With the mixer running on low speed, add softened butter one tablespoon at a time. Add remaining 1/2 cup of flour and knead until the dough is smooth and pulls away from the sides of the bowl.
Step 5
Transfer dough to a lightly greased bowl. Cover with plastic wrap and let dough rest at room temperature for 75-90 minutes until doubled in volume.
Molasses Caramel:
---
Step 1
In a medium bowl, combine sugar, molasses, salt, and melted butter until smooth. Evenly spread mixture on the bottom of a greased 9x12-inch baking pan. Set aside.
Cinnamon Sugar Filling:
---
Step 1
Set aside softened butter. In a small bowl, whisk together brown sugar and cinnamon. Set aside until ready to assemble.
Assembly:
---
Step 1
Punch down risen dough. Transfer to a lightly floured work surface. Roll dough to a 20x14-inch rectangle.
Step 2
Spread softened butter over surface of dough. Distribute cinnamon sugar filling over buttered dough.
Step 3
Starting at the longer end, roll dough into a log. Slice log into 12 equal parts. Place rolls cut side down in molasses caramel baking pan. Cover with plastic wrap and let rolls rest for 1 hour at room temperature.
*NOTE: For overnight rolls- cover with plastic wrap. Let rolls chill in the fridge overnight, up to 12 hours.
Step 4
Center a rack in the oven. Preheat oven to 350°F. Remove plastic wrap covering. Bake rolls for 35-38 minutes until golden brown on the outside and the internal temperature of rolls registers at least 185°F. Allow rolls to rest for 5 minutes before inverting into a serving dish. Top with chopped toffee bits. Serve warm or at room temperature.
Chef's Tip
OVERNIGHT BUNS: Let buns proof overnight in the fridge, up to 12 hours. Before baking, allow buns to come to room temperature (about 30-45 minutes). Then, bake according to instructions listed above.
Sticky buns are best enjoyed the same day they're baked. However, buns can last at room temperature for up to 3 days. Keep leftover buns in an airtight container or tightly covered with plastic wrap. Reheat in the microwave.
C&H Recipe Book
Sign-up to download our 10 best recipes for happiness along with more recipe inspiration, baking tips, giveaways, and more.