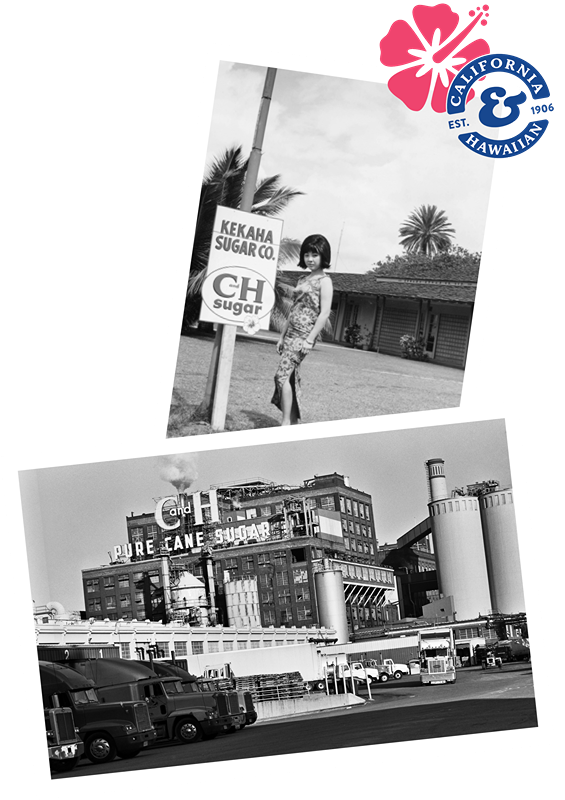 In the Beginning
In the early 20th century, bakers in California and Hawaii were introduced to a sweet new product bearing each state's name, California & Hawaiian Sugar Company. C&H® Sugar quickly gained popularity, and before long, people across the West Coast were asking for our sugar by name. In order to meet demand, we filled our 5 lb. Granulated Sugar packages on assembly lines. As America thrived, C&H® grew with it, with orders coming in and sugar going out from our Crockett refinery at an ever-increasing pace.
Our packaging and messaging may have changed over the years, but bakers can still find the same high-quality sugar inside.
Quality Worth Celebrating 
and Sharing
A lot has changed since 1906. We've expanded our knowledge, our world-famous line of sugars, and even our fan base. But some things will never change. We still call California home, we're still committed to quality, and we will always strive to bring sweetness to home bakers and professional chefs everywhere.
No matter where you are, we believe that when you experience the true joy that comes from baking, you're a part of one big community. And our pride at having served this community for over a century knows no bounds.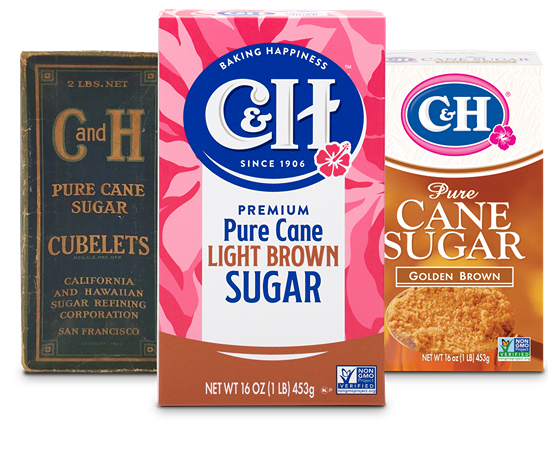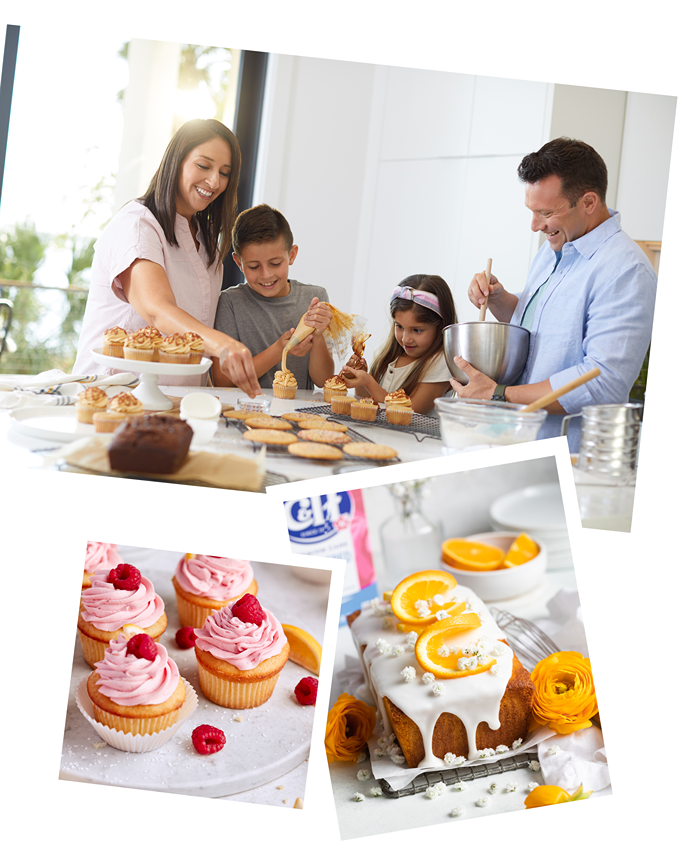 Passionately Crafted for Those Who Love to Bake.
And our sugar is passionately crafted by those who love to bake, resulting in only the best sugars for bakers of all kinds. When you use only the finest ingredients in you baking and cooking, the smiles on guests' faces will be that much bigger.
How to Make Sweeter Memories? Just Add C&H® Sugar.
We also know that when you mix family, friends, and food made with C&H® Sugar, you find the formula for magical moments and memories you'll never forget. In other words— The Recipe for Happiness Starts with C&H®.
C&H Recipe Book
Sign-up to download our 10 best recipes for happiness along with more recipe inspiration, baking tips, giveaways, and more.