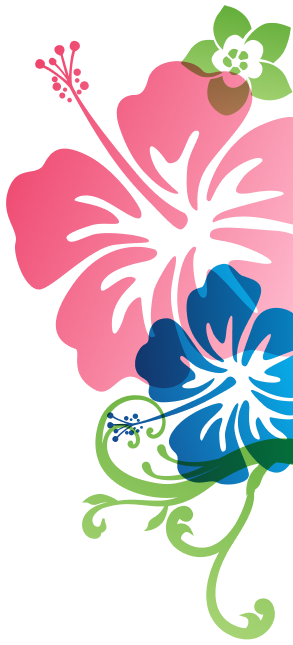 Ingredients
Almond Crust

2 cups Super-fine almond flour
1/2 cup C&H® Light Brown Sugar
1/2 tsp Cinnamon
1/2 tsp Salt
1/4 cup Unsalted butter, melted

Filling

24 oz Full fat cream cheese, cubed, softened
1 cup C&H® Granulated Sugar Easy Baking Tub
2 tsp Arrowroot starch
1/4 tsp Salt
1 cup Sour cream, at room temperature
2 tsp Vanilla extract
1 tsp Pure almond extract
4 Large eggs, at room temperature

Blackberry Sauce

2 cups Fresh Blackberries
1/2 cup C&H® Granulated Sugar Easy Baking Tub
1/8 tsp Salt
1/4 tsp Pure almond extract
1 1/2 Arrowroot starch
1 Tbsp Water

Almond Whipped Cream

1 cup Heavy cream
1/2 cup C&H® Powdered Sugar
1/2 tsp Pure almond extract
Prep Time: 1 hour / Cook Time: 1 hour / Yields: 1 – 9" springform cheesecake
Step 1
Preheat oven to 350°F. Brush the bottom and sides of a 9-inch springform pan evenly with softened butter. Line the bottom of the pan with a round of parchment paper.
Make the crust
---
Step 2
Whisk together almond flour, C&H® Light Brown Sugar, cinnamon, and salt in a medium bowl. Add melted butter and mix in until completely incorporated (texture will resemble wet sand) and mixture comes together in large pieces.
Step 3
Press the crust firmly and evenly across the bottom and 1/2-inch up the sides of prepared springform pan. Pack the crust tightly with the bottom of a measuring cup.
Step 4
Bake crust for 12 to 14 minutes, until lightly golden and set. Transfer to a wire rack and cool for 30 minutes. Reduce oven temperature to 300°F.
Make the filling
---
Step 5
Mix softened cream cheese, C&H® Granulated Sugar Easy Baking Tub, arrowroot starch, and salt on low speed for 1 minute. Scrape down the bowl with a rubber spatula. Add sour cream, vanilla extract, and almond extract. Mix on low speed for 30 seconds, then scrape down the bowl. Add eggs one at a time, mixing in each egg on low speed just until combined, about 10 seconds. Scrape down the bowl after each egg. Pour filling over the crust and gently smooth top with an offset spatula.
Step 6
Bake cheesecake at 300°F for 60 to 65 minutes, until edges are set, the center is still slightly wobbly, and the cheesecake is slightly puffed.
Cool cheesecake
---
Step 7
When the cheesecake is finished baking, immediately turn off the oven, prop the oven door with a wooden spoon, and cool the cheesecake inside the oven for 75 minutes. After 75 minutes, remove springform pan from the oven and place on a wire rack. Carefully run a thin metal spatula around the edge of the cheesecake to make sure it's not sticking to the sides of the springform pan. Cool cheesecake for 1 hour on the rack.
Chill cheesecake
---
Step 8
Move cheesecake to the refrigerator (uncovered to prevent condensation from forming) and chill overnight.
Make blackberry sauce
---
Step 9
Combine blackberries, C&H® Granulated Sugar Easy Baking Tub, salt, and almond extract in a saucepan over medium-low heat. Bring to a boil, gently crushing half of the berries with a spatula, cooking until the berries start to soften (about 5 minutes). Reduce heat to low. Whisk together arrowroot starch and water in a small bowl. Add to saucepan and stir in. Simmer until mixture is slightly thickened (1-2 minutes). Transfer sauce to a glass bowl and cool to room temperature.
Remove cheesecake from pan
---
Step 10
Release the outer edge of springform pan. Use a thin metal spatula to lift cheesecake from the base of pan and transfer to a serving plate.
Make almond whipped cream
---
Step 11
Pour heavy cream into a chilled mixer bowl fitted with wire whip attachment. Beat cream on medium-high speed until cream begins to thicken; gradually add C&H® Powdered Sugar. Add almond extract and beat until stiff peaks form.
Assemble cheesecake
---
Step 12
Top the cheesecake with spoonfuls of blackberry sauce, smoothing with an offset spatula. Transfer almond whipped cream to a piping bag fitted with a large star tip and pipe around the edge. Top with sliced almonds, if desired. For neat slices, dip a sharp knife in hot water and wipe dry before slicing cheesecake.
Additional Tips
Make ahead: Blackberry sauce can be made 2-3 days ahead and refrigerated. Re-warm to room temperature before using.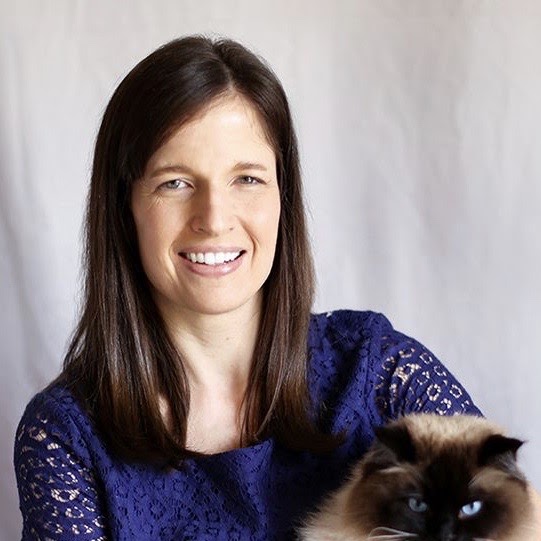 Recipe by
Laura Kasavan
@tutti_dolci
Tutti Dolci is a baking and desserts blog all about inspiring deliciousness. From easy weeknight baking to showstopper occasion recipes and modern twists on classic desserts, Laura's goal is to inspire her audience to bake from scratch and equip them to master baking at home. 
DIY Desserts From Tutti Dolci
C&H Recipe Book
Sign-up to download our 10 best recipes for happiness along with more recipe inspiration, baking tips, giveaways, and more.