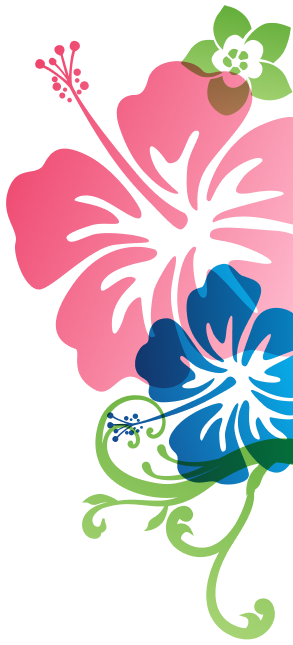 Ingredients
Dough

1.5 cups Whole milk, warmed to 110°F
2 ¼ tsp (1 packet) Active dry yeast
¼ cup C&H® Organic Raw Cane Sugar
2 large Free range eggs
⅓ cup Unsalted butter, melted and cooled
1 tsp Fine sea salt
5 cups All purpose flour

Coating

¾ cup Unsalted butter, divided
1 ¼ cups C&H® Organic Raw Cane Sugar
1 ½ tbsp Ground cinnamon
⅔ cup C&H® Light Brown Sugar
1 tsp Pure vanilla

Cream Cheese Icing

4 oz Cream cheese, softened
½ cup (1 stick) Unsalted butter, softened
2 cups C&H® Powdered Sugar
2 tbsp whole milk
Prep Time: 3 hours / Cook Time: 45 minutes / Yields: 10-Aug
For the Dough and Coating
---
Step 1
Prepare the dough: Mix warm milk, yeast, and C&H® Organic Raw Cane Sugar together in a small bowl and allow to sit for 5-10 min until frothy/bubbly.
Step 2
In the bowl of a stand mixer, fitted with the dough hook, add yeast mixture, eggs, butter, salt, and 1 cup flour.
Step 3
Mix on low speed for 30 seconds, scrape down the sides of the bowl with a rubber spatula, then add the remaining flour.
Step 4
Mix on medium speed until the dough comes together and pulls away from the sides of the bowl. (If you do not own a mixer, you can mix this dough in a large bowl with a wooden spoon.)
Step 5
Knead the dough: Keep the dough in the mixer and knead for an additional 2 minutes or knead by hand on a lightly floured surface for 2 minutes.
Step 6
First Rise: Lightly grease a large bowl with olive oil. Place the dough in the bowl, and cover with a damp kitchen towel.
Step 7
Allow the dough to rise in a warm environment for 1-2 hours or until double in size.
Step 8
Generously grease a 10-12 cup bundt pan with butter.
Step 9
Shape the dough: When the dough has doubled in size, punch it down to release the air.
Step 10
With a bench scraper and the dough on a kitchen surface, cut dough into sections and then take small pieces of dough and roll into balls (about 1 inch in diameter each). You will need roughly 40-50 balls total, so be modest with their size.
Step 11
Prepare initial coating. Melt 1/2 cup (1 stick) of unsalted butter in a medium bowl.
Step 12
Mix C&H® Organic Raw Cane Sugar and cinnamon together in another medium bowl. You will use the rest of the butter, C&H® Light Brown Sugar, and vanilla later.
Step 13
Dip each ball one by one, in the melted butter first and then generously roll in the cinnamon sugar mixture to coat them.
Step 14
Second Rise: Cover the pan with plastic wrap, or a clean kitchen towel and allow the shaped cinnamon roll monkey bread to rest for 20 minutes. The balls will slightly rise during this time.
Step 15
Adjust the oven rack to a lower position and preheat the oven to 350°F. (It's best to bake the monkey bread towards the bottom of the oven so the top doesn't burn.)
COATING
---
Step 1
Bake for 35-45 minutes or until golden brown on top. Cover loosely with foil if the top is browning too quickly.
Step 2
Pour evenly all over the shaped monkey bread.
Step 3
Cool for 5 minutes, then invert onto a large serving plate or cake stand.
Step 4
Finish the coating: Melt remaining ¼ cup (½ stick) butter, then whisk in the C&H® Light Brown Sugar and vanilla extract.
ICING
---
Step 1
With a hand mixer beat all of the cream cheese icing ingredients together. Drizzle all over monkey bread.
Step 2
Pull sections of monkey bread off with a fork; serve and enjoy!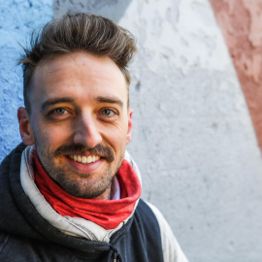 Recipe by
Nick Anderson
@jebbwest
Nick Anderson is a professional food photographer & lifestyle videographer who's been shooting professionally for 4 years now. He and his fiancé, Kelsie, live in the West Loop in Chicago and have a beautiful pup named Banks. Each day is different for Nick, and he loves that. Whether shooting food all day in the studio, or capturing a picturesque wedding on the countryside, he's grateful for variety as it keeps his creativity invigorated and his brain sharp. He loves the work he does and hopes you do too. 
C&H Recipe Book
Sign-up to download our 10 best recipes for happiness along with more recipe inspiration, baking tips, giveaways, and more.